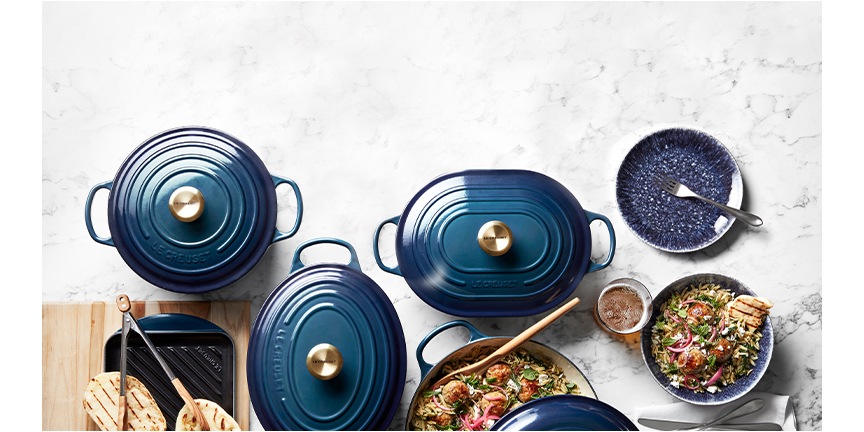 Cookware
Le Creuset is famous for colourful enameled-cast-iron cookware that goes beautifully from the
stovetop or oven to your dining table. These versatile pieces efficiently conduct and retain heat,
making them ideal for everything from hearty stews, pot roasts and braises to savoury casseroles.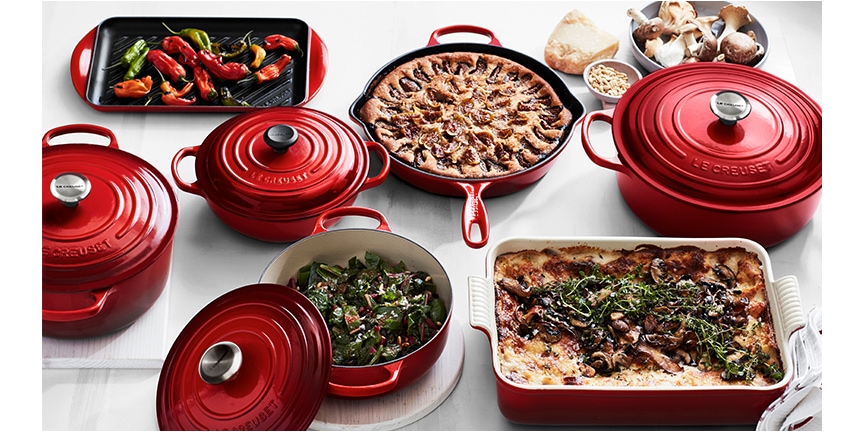 Dinnerware
Rich colours and classic designs make Le Creuset dinnerware perfect for mixing and
matching. Each piece is crafted of durable stoneware for years of everyday use.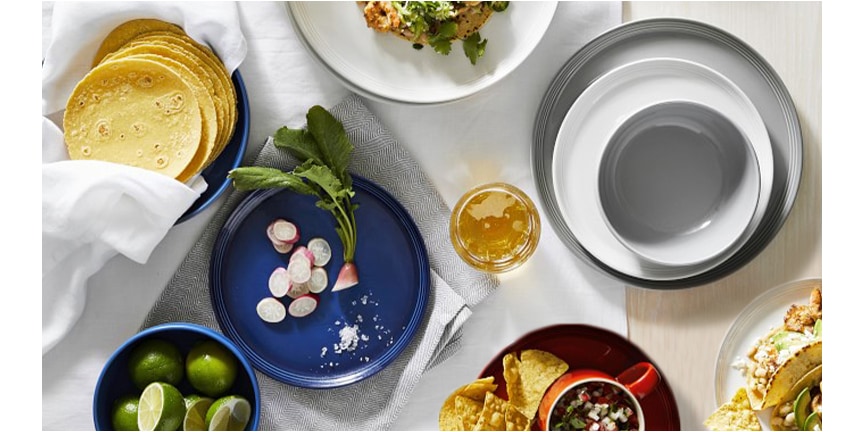 Bakeware
Both beautiful and efficient, Le Creuset bakeware is made of enameled stoneware
for even heating, exceptional durability and oven-to-table versatility.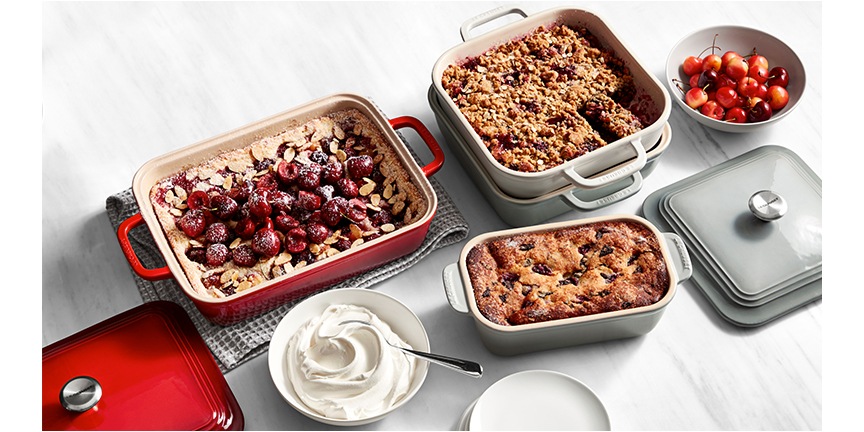 The History of Le Creuset
The first Le Creuset foundry opened in 1925 and specialized in cast-iron cookware.
Recently, using the same signature three-ring design as their classic pieces,
Le Creuset began producing innovative stainless-steel cookware in Portugal.