SAFETY RECALL NOTICE
'Twas the Night Before Christmas Hot Chocolate Pot
Lifetime Brands is working with the U.S. Consumer Product Safety Commission and Health Canada to voluntarily recall the Christmas Decorated Hot Chocolate Pot, sold exclusively at Williams Sonoma and marketed by Williams Sonoma as the 'Twas the Night Before Christmas Hot Chocolate Pot. The Hot Chocolate Pot can spark when placed in the microwave, despite being labeled microwave safe.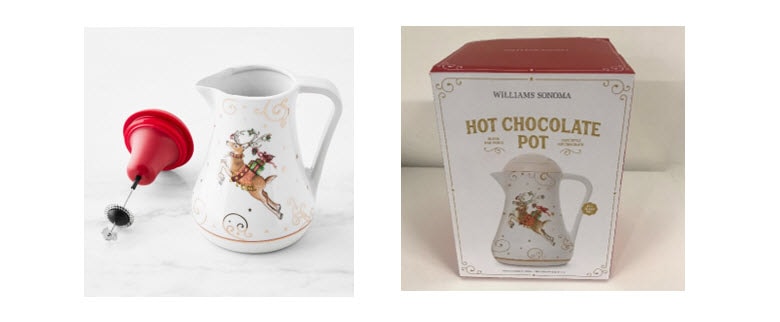 Model/SKU Number 9292417
UPC 848057004547

The Hot Chocolate Pots were sold in stores and online from September 2022-November 2022. If you purchased or received a Hot Chocolate Pot, please call us toll-free at 1-855-801-9416 from 7 a.m. to midnight ET daily or email WSIHotChocPotRecall2022@wsgc.com, for a refund and a $20 gift card.